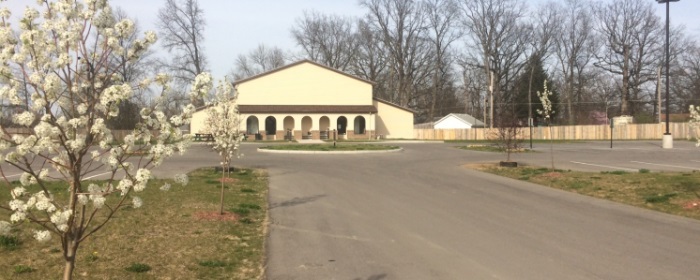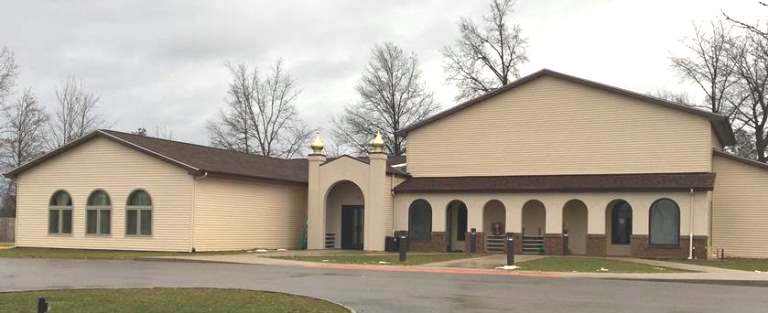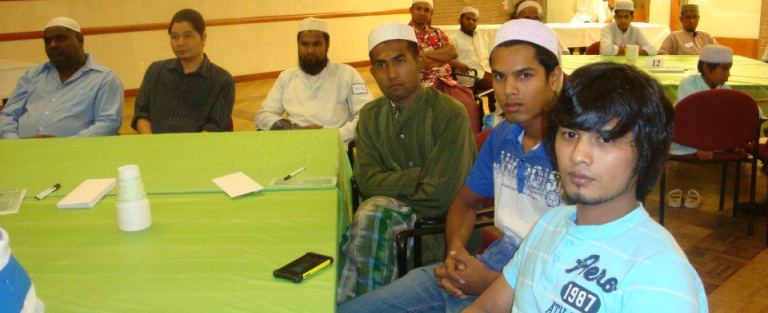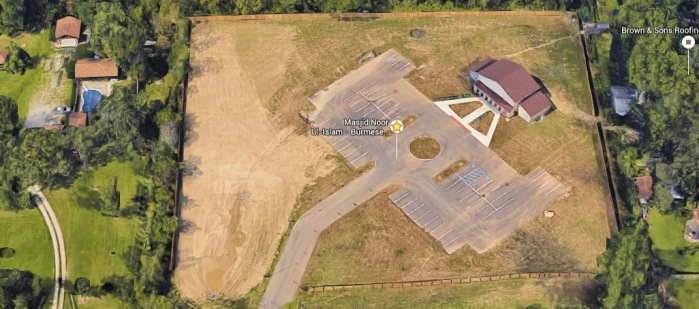 Announcement
Jum'ma Prayer at 1:45 PM
Save-the-Date for upcoming events
May 11 - Laylat al-Bar'rat
May 27 or 28 - First Day of Ramadan
May 27 and 28 - Lecture on "Islam and Living a Peaceful Live in Contemporary Society"
June 11 - Sixth Annual Iftari Gathering
June 21 or 22 - Laylat al-Qadr
June 25 or 26 - Eid ul-Fitr
Recent Activities
lecture on "Islam and Peaceful Coexistance"
On April 30th, 2017, Al-Haj U Aye Lwin from Islamic Center (Myanmar) visited the Masjid Noor ul-Islam and delivered a lecture on "Islam and Peaceful Coexistence in Contemporary Era". It's our continuous attempt to promote peace and harmony in the society and to enrich knowledge for better future. This is the second times that Al-Haj U Aye Lwin delivered lecture at the masjid Noor ul-Islam.
2017 Good Friday Weekend Fundraiser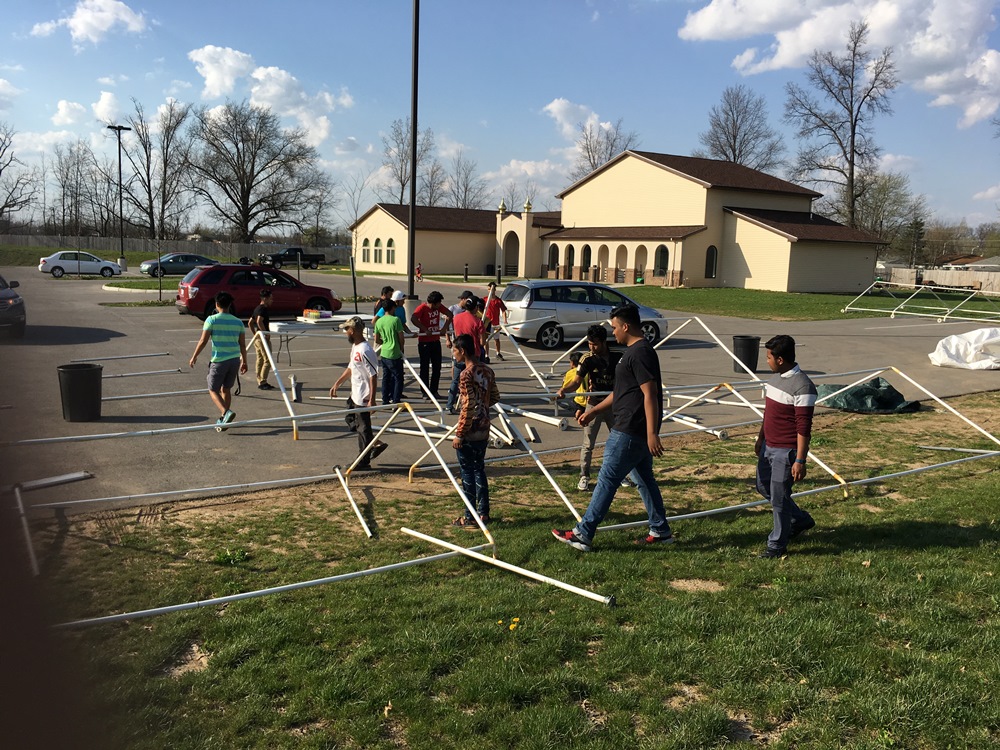 On April 16th 2017, the first fundraiser for 2017 was hosted at the Masjid Noor ul-Islam. Allahumdullillah, the youth and sister groups did an amazing job making all the arrangements for the event. Mashallah, the turn out was also better than expected. Many delicious foods like deep fired chickens, papaya salad, noodle salad, chicken burger, parata, sarmusa and many more were prepared and sold at the event. This fundraiser certainly help not only raise some funding the masjid construction but also promote unity in the community.
Phase II Completed
Allahumdullillah, by the grace of Allah s/w, the phase II of the construction was successfully completed as of November 2016. This addition includes a 64'x32' open space hall and a connector space between the existing prayer space. We have also added a new main entrance and modified the entry to the wudu area to give a quite and isolated prayer space. This project cost nearly $300,000 and funding from individuals donation and Interest-free loan were used toward this phase of the project. This new addition will be used for overflow prayer space, Quranic study classes, training and workshops, meeting space for all community need.
Fifth Annual Iftari Gather
On June 25th, 2016, we hosted fifth annual Iftari Gathering at the IPFW. This is one of our main annual event and nearly 200 people participated. We had a Special Guest speaking Imam Yaseem.
Weekly Halaqa for Brothers and Sisters
Brother Halaqa is on every Saturday after Asr and Magarib prayers at the Masjid. We also have Sister Halaqa on every Sunday after Zahur prayer. Due to large number of participate among sisters, Mashallah, Sister Halaqa are carried out in three groups, rotating the location of among the Muslim residents around the area. Everyone is encouraged to participate in weekly Halaqa to extend our knowledge and understanding of Islam and Quran.